Get your name on Green Envy - Valentine's Day Special US$ 25 instead of US$ 50!
$

25.00 On Sale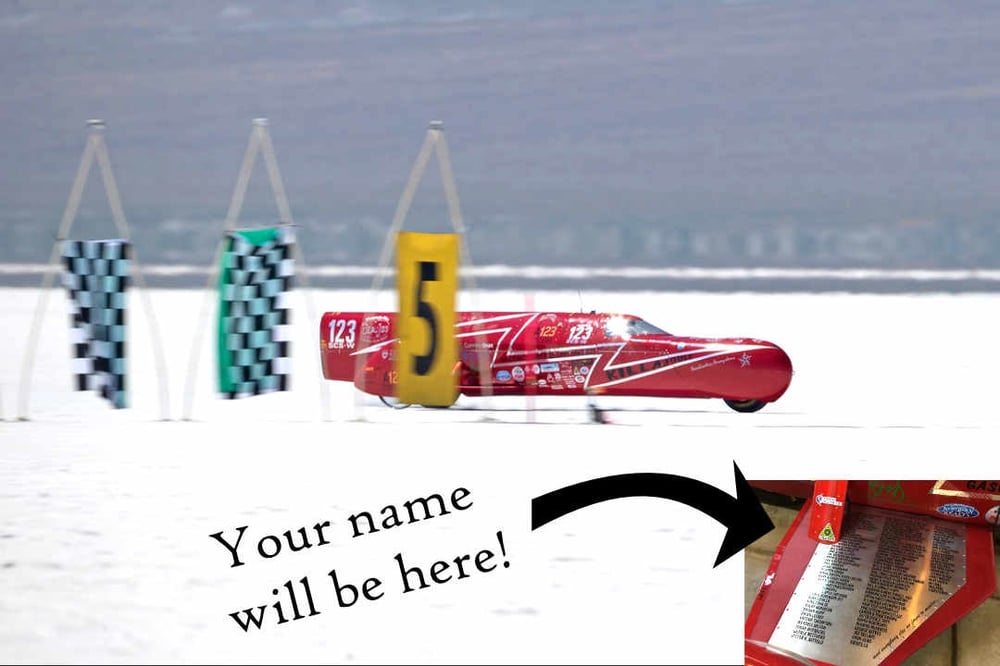 Become part of history - get your loved one's name on the Green Envy to a special price of US $25! Regular price is US$ 50. Don't have a Valentine? Don't worry, you can get your own name on the Green Envy as well. This offer is only available through 28 February, 2020.
Don't you wish that your name was on the Spirit of St. Louis when Charles Lindbergh crossed the Atlantic and forever earned his place in the history books? Don't miss this opportunity to have your name on another vehicle that already made history, and will make history again!
In addition to help us make history, these are the awesome things you get at this supporter level:

- Get your name on the Green Envy 2020!
- Your name will be listed as a supporter on www.GreenEnvyRacing.com.
The names on the KillaJoule were placed on the sidecar. The names on the Green Envy will be placed in a similar fashion.
Please specify that name you want on the Green Envy in a message (there is a box at the bottom of the BigCartel checkout page - you might have to scroll down to see it). If you forgot to enter it or can't find the box, just send me an email at merchandise [insert "at" here] evahakansson [dot] com after you have finalized the purchase.
If you want a signed postcard, please select any of the regular supporter levels (this special offer doesn't leave room for mailing postcards, sorry).
-----------------
Having trouble with the order? See the FAQ page for an alternative solution, please!
15 % GST included for orders placed from New Zealand. Please contact us if you need an invoice showing the GST. Prices are in US dollars.
Share